Import PhaseDeux.com Certificate Authority
PhaseDeux.com is a certificate authority. Any secure sites in PhaseDeux.com are signed with this authority. You can import our authority to your computer and once you do you will no longer see security warnings when accessing those services.
1. Download PhaseDeux Certificate.
2. Locate "PhaseDeuxCA.crt" on your Desktop. Right click on "PhaseDeuxCA.crt" and choose "Install Certificate".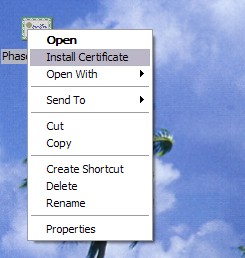 3. You will see a security warning about opening this file, click "Open".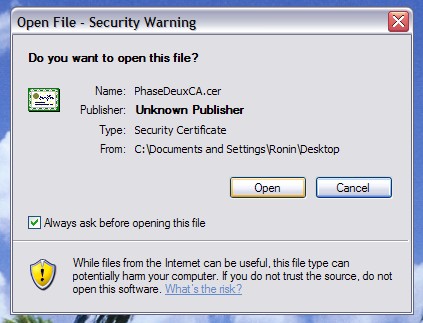 4. Select "Place all certificates in the following store" and click "Browse...".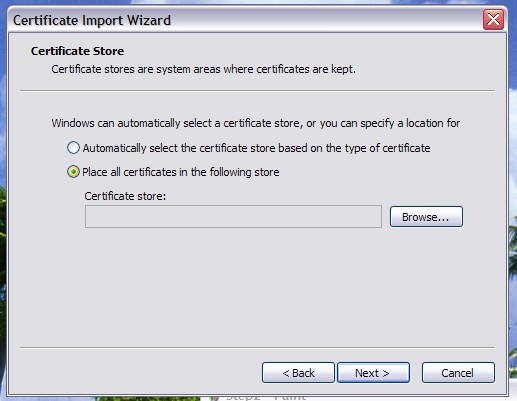 5. Select "Trusted Root Certification Authorities" and click "OK".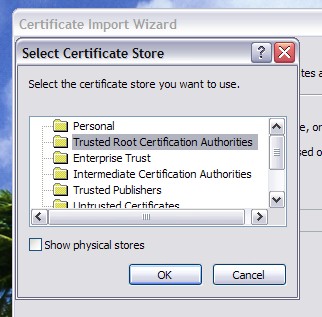 6. Click "Yes" on the last warning.

Now the PhaseDeux.com certificate authority is installed on your PC. Internet Explorer and other programs that use the system level store will not complain when connecting to PhaseDeux secure services.